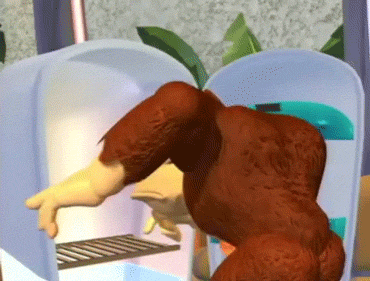 Name your favorite video game levels. Go ahead. Name them. The classics. So, you know, like World 5-3 from Super Mario Bros, also known as the Boot Level.
Great video game levels make for great video games which makes for great experiences and nostalgia. What does this have to do with football? Absolutely nothing, but I need names for tiers. There you have it.
Nostalgia is always fun to review, it makes you happy about your previous experiences and paint life in a better light. Too much of it can become annoying: Buzzfeed articles, rehashing of old shows on Nickelodeon by replaying the same 6 shows over and over again. There comes a point where nostalgia is on overload and you might as well time travel back to the 90s.
Tier 1: Rainbow Road, Mario Kart 64
#1. New England Patriots – When you're as consistently good as the Patriots have been for over a decade, success becomes boring. They're the best team in the league and no one really cares because they're always good.
#2. Minnesota Vikings – Keep Bradford from celebrating too hard so he doesn't Gramatica himself. I legitimately don't think Shaun Hill wants to do anything other than kick back on the bench and sip some whisky.
#3. Dallas Cowboys – The Cowboys are riding higher than they've been in a long time. Strong run game, good defense, and a quarterback that's not turning the ball over. There's a core for this team that even Jerry Jones can't mess up.
#4. Seattle Seahawks – Seahawks have really GRABBED the NFL's attention. It's going to be hard for teams to INTERFERE with what's really destined for them.
#5. Buffalo Bills – I laughed at Rex Ryan in the beginning of the season. I really did. He's coached his way to 4 straight wins now and the defense is finally in sync. Tyrod Taylor is the best QB Rex has ever coached, and that MIGHT be like saying that those giant lollipops from Disney World are better than Candy Corn.
#6. Atlanta Falcons – You don't put yourself in a position where the referees can cost you the game. Atlanta did that. There were several points during those last few drives where Atlanta could have put the game away. They didn't. That gave the opportunity for Seattle to come back, take the lead, and cause a controversial call on 4th down to determine the game. Schedule sets up to put themselves in a strong position by the time they get their rematch with Tampa in a few weeks.
Tier 2: First half of Sonic The Hedgehog 2
#7. Pittsburgh Steelers – Woo God. Losing Roethlisberger is going to hurt. I only put them here because it's going to be the last time in 4 weeks they'll be this high up.
#8. Kansas City Chiefs – I don't know why they're here either.
#9. Denver Broncos – A considerable slide these last two weeks. Attributed last week's drop to not having Trevor Siemian, last Thursday's loss to the Chargers? I have no idea. Last chance slime.
#10. Houston Texans – They really AREN'T good. They just got a nice boost because they forced Indianapolis into one of the greatest meltdowns of all-time. Almost a year after this…
Please stop putting the Colts on Sunday Night Football.
#11. Washington – I've been waiting for the NFC East's inevitable implosion where everybody winds up 8-8 and someone squeaks out at 9-7. Washington is the first team I'm waiting to implode.
Tier 3: Star Road, Super Mario World
#12. Oakland Raiders – They're incredibly iffy. Good, but iffy. Just like Del Rio's old Jacksonville tea……oh my.
#13. Detroit Lions – They lost 3 straight games they had no business losing, all of which came down to final drives. Stafford has taken a step forward in terms of his consistency since not having Megatron as a crutch. It's a beautiful thing really, when you're the only thing that's consistently good about your offense.
#14. Philadelphia Soul –
#15. Los Angeles Rams – Case Keenum had a career day. Case Keenum set a record. Case Keenum. Case. Keenum. Jared Goff is crying into his pillow inside his home in nice, beautiful 60 degree weather with no humidity.
#16. New York Giants – No one knows why Eli is throwing Odell under the bus. I don't think Eli knows either. He's punchdrunk.
#17. Arizona Cardinals – Last year the Cardinals were a vertical team. They took shots down the field and Arians would design routes where even the 4th and 5th read had deep routes. This year? The deep routes are still there, but something isn't the same about Palmer, the team was struggling before they realized they could rely on David Johnson, which has saved Palmer's arm, and resurrected the season.
Tier 4: Paper Mario Thousand Year Door, Chapter 4
#18. Tennessee Titans – Just when you thought it was another mediocre year for the Titans, they're right in the slog for the AFC South. One game out with their only real competition being a really mediocre Houston team.
#19. Baltimore Ravens – Their defense has really fallen off. Like REALLY. Never thought I'd see the day where the premiere defense in the AFC North refers to the Cincinnati Bengals.
#20. San Diego Chargers – Yeah, you beat Denver, great job. This team should be 4-2, not 2-4 and the way they blew those games is unreal.  Long way to climb if they want to have a shot at the playoffs.
#21. Miami Dolphins – They shut down the Steelers offense even when Roethlisberger was on the field. This defense can really step up and be elite when it needs to be. It's a shame that they can't consistently string it together, must be deflating when the offense can't get it going either.
#22. Jacksonville Jaguars – The potential is still there, but uh, not commenting until I see more.
#23. Cincinnati Bengals – Vontaze Burfict has really gotta go away.
Tier 5: Auto-Scroll levels
#24. Green Bay Packers – "What's wrong with Aaron Rodgers?" The same thing that's 'wrong' with Drew Brees. There's not enough there for Rodgers to continue to cover things up.  The offense is stagnant, Mike McCarthy and Rodgers aren't seeing eye to eye, the defense has been great, but there's no compliment. Packers teams of the past would have taken every advantage of Dallas's mistakes and won that game…
#25. Tampa Bay Buccaneers – insert Jameis Winston squint joke here
#26. Chicago Bears – They're better than advertised. Brian Hoyer has played pretty well since Cutler went down, to the point where Cutler's job isn't guaranteed upon his return. They've got a young running back they can start to lean on and are finally gaining a WR group they can build with. Find a QB in the draft and finish the rebuild.
#27. New Orleans Saints – Huge win. If you need something to jumpstart your season's turnaround, beating a division rival is the way to do it. Defense is a HUGE liability and with three of their next four matchups are against pretty strong teams, they need to get it together quickly.
#28. San Francisco 49ers – Black American Spirit Bomb failed.
Tier 6: Timed Levels
#29. Carolina Panthers – Yeah. Everyone has said it. Biggest drop off by a team with the Super Bowl Hangover since, ever.
#30. Indianapolis Colts – Please stop letting post-Manning Indianapolis on Sunday Night Football. It just doesn't end well.
#31. Cleveland Browns – Look. They haven't won a game, but they're scrappy. They really are. Cody Kessler could very well be an answer for SOMEBODY, even if it's not Cleveland.
#32. New York Jets – Listen man. Your savior is going to be GENO? No. Sir. Ma'am. No. Breh. Nuh uh. Punch me in the jaw fam.